Donate
Every donation counts.
The Gestalt Institute of Toronto needs your help to keep fees down so our institute is accessible. It provides a viable option for people wanting to enrich their lives by increasing their self-awareness and their ability to develop relationships. By donating to the GIT, you are helping us to grow and keep current. We strive to keep fees as affordable as possible and so donations are how we build funds for bursaries, and for maintaining the building and refurbishing the interior. Students and faculty appreciate even the smallest donation, so please consider making a donation today or as part of your estate planning.

DONORS
We are grateful for the following generous donations from 2013-2014.
Marsha Baillie, Joseph Adler, Wayne Perry, Lauren Nagler, Colleen Carruthers, Keith Koch, Julia Gotz, Heidi Brown, Carol Good, Joy and Ian MacKenzie, Wendy Daniels

and the Year Two Students for their fundraising and contribution to the student bursary.

Your Donation will support:
Bursary
Professional Library
Refurbishing Teaching Spaces
JoAnne Greenham Memorial Fund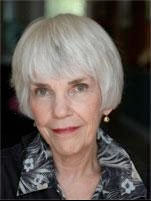 JoAnne Greenham, former Executive Director and Head of Faculty, passed away February 12, 2014. The Board of Directors established a JoAnne Greenham Memorial fund in honour of her many contributions to the Gestalt Institute of Toronto. Because the Maple Lake residential was so special to JoAnne, the Board of Directors decided the best way to dedicate the fund and remember her unique contributions to the GIT was to award payment of the Maple Lake residential fee to the Third year student each year who demonstrates the creativity so well emulated by JoAnne. We hope we will be able to be continue this award in perpetuity with ongoing donations. If you would like to contribute to this fund, please click on Donate on the website. Your contribution will allow her memory to remain in our lineage for years to come.