Donate
Every donation counts.
The Gestalt Institute of Toronto is a nonprofit educational institute which has graduated over 100 people who are making a difference in the world. Our dream is to expand our student body to include a greater diversity of the Canadian mosaic. We believe that the values of Gestalt, inter-connectedness, creativity, self responsibility and empathic mirroring, can change the world and can be brought to an even larger world community. If you have been changed in any way by the Gestalt Institute of Toronto, our students, the faculty, or the teachings, become part of the greater whole by donating to the bursary fund, the JoAnne Greenham memorial fund, the professional library fund or the new building fund. A tax deductible receipt will be issued for all donations.

DONORS
We are grateful for the following generous donations from 2014-2015.
Marsha Baillie, George and Marie Gillespie, Mazda Kahnamuyipour, Barbara Beresford, Inae Lee, Charles Carr and the Year Two Students for their fundraising and contribution to the student bursary fund.

Your Donation will support:
The Bursary Fund, which offers bursaries for Year Two, Three and Four students in the Training Program in need of financial assistance
JoAnne Greenham Memorial Fund which recognizes a Year Three student who has demonstrated excellent creativity (see below)
GIT Professional Library which is dedicated to the provision of up-to-date journals and professional texts
New Building Fund which is dedicated to the acquisition of a new teaching space with provision for more classes and workshops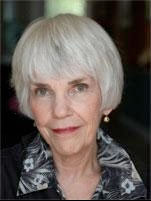 JoAnne Greenham, former Executive Director and Head of Faculty, passed away February 12, 2014. The Board of Directors established a JoAnne Greenham Memorial fund in honour of her many contributions to the Gestalt Institute of Toronto. Because the Maple Lake residential was so special to JoAnne, the Board of Directors decided the best way to dedicate the fund and remember her unique contributions to the GIT was to award payment of the Maple Lake residential fee to the Third year student each year who demonstrates the creativity so well emulated by JoAnne. We hope we will be able to be continue this award in perpetuity with ongoing donations. If you would like to contribute to this fund, please click on Donate on the website. Your contribution will allow her memory to remain in our lineage for years to come.