People
Faculty
Jay Tropianskaia, RP |
Director of Training, Senior Faculty

Jay Tropianskaia, RP, Director of Training, Senior Faculty, has been working at the growing edge of Gestalt since 1992. Jay's contribution to the legacy of the GIT includes her 2013 codification of The Five Year Training Program curriculum and mapping of competencies throughout the program, and the introduction of the recent shift in curriculum emphasis to embrace the contemporary Gestalt approach which is embodied relational and field centered.

Jay is currently working on providing a language to bring the Gestalt approach to the wider community of professionals through writing, blogging and creation of continuing education programs. Jay graduated the Gestalt Institute of Toronto and has a private practice in Toronto.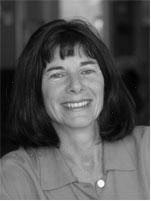 Carolina Edwards, RP |
Executive Director, Senior Faculty

Carolina Edwards, RP, Executive Director, Senior Faculty, began her career as an audiologist, pioneering a new field of educational audiology within Canada, forming her own company Auditory Management Services and later lecturing across North America and writing numerous articles in the field.

The search for her own enhanced training in counselling led her to Gestalt and the GIT, and her subsequent offering of training in counselling to rehabilitation professionals and educators. Carolina has brought her love of Gestalt to her position of senior faculty at the GIT since 1996. She has a private practice in Toronto.
Tony Greco, RP |
Faculty

Tony Greco, RP, Senior Faculty, graduated from the Gestalt Institute of Toronto in 2004. He has been in private practice since graduation, working with individuals, couples and groups. Tony joined the GIT faculty in 2013 and brought his extensive store of knowledge of the roots of psychotherapy into the creation of our Year Five Contemporary Issues in Psychotherapy Reading Group.

Working in the here and now with compassion and presence, Tony brings his commitment to classical Gestalt practice with his latest offering, Contemporary Hot Seat, a monthly series. Tony has a Bachelor of Arts and has pursued graduate and postgraduate work in philosophy and political theory at the University of Western Ontario.
Lauren Nancarrow Clarke, RP |
Faculty

Lauren Nancarrow Clarke, RSW, brings over a decade of facilitating group and individual therapy. As the newest GIT faculty member, she brings her warmth, sense of connection, and commitment to teaching and therapy. Lauren has worked in Seattle and New York City, and now in Toronto at a large mental health and addictions hospital since 2007. She first graduated from Smith College School of Social Work with a masters in social work specializing in psychodynamic and relational practice, and from the GIT in 2014.

Lauren has also trained in using movement with individuals to become a 5Rhythms® movement therapy facilitator. She creates and offers personal development programs at the GIT incorporating the body into Gestalt to experience more wholeness and connection in life.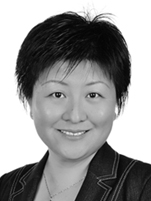 Emily Peng, RP |
Faculty

Emily Peng, MEd, RP, joins our team this year, bringing somatic experiencing and expressive arts into the richness of contemporary Gestalt. She is a graduate of the Gestalt Institute of Toronto, the Developmental Somatic Program in New York, and Somatic Experience training for Trauma Resolution.

Emily's dream is to bring her teaching to her other home in China, and so we are very fortunate to have her in the training program this year to support our therapists' development of their own body resonance and kinaesthetic awareness. While she continues to develop her integration of learning, practice, and teaching, we can only imagine what is to come as she develops this synthesis out of her own instinct for where inner and outer space meet.
Guest Leaders
Michael Clemmens
Michael Clemmens is a licensed psychotherapist with a private practice in Pittsburgh, PA working with individuals and couples. He is a lead faculty member at the Gestalt Institute of Cleveland and Esalen Institute in Big Sur, CA. He travels extensively nationally and internationally teaching and offering experiential learning opportunities.
Michael is the author of
Getting Beyond Sobriety: Clinical Approaches to Long Term Recovery
, other articles on Gestalt Therapy, and co-author with Arie Bursztyn of "The Embodied Field: Culture and Body" published in The Bridge: Dialogues Across Culture. His newest publication is "The Interactive Field: Gestalt Therapy as an Embodied Relational Dialogue" to be included in the upcoming textbook by Routledge
Gestalt Therapy: Advances in Theory and Practice
. Michael's main interest is in the interaction between physical processes, relational dynamics, and the larger contextual field.
Ruella Frank
Ruella Frank, PhD, has been exploring early infant movements and their relationship to the adult since the mid-1970s. She brings many years of experience to her work as a Gestalt psychotherapist — as a professional dancer, yoga practitioner/teacher, student of various movement theories, and student of Laura Perls, co-founder of Gestalt therapy.
Ruella is founder and director of the Center for Somatic Studies, faculty at the New York Institute for Gestalt Therapy, faculty at Gestalt Associates for Psychotherapy, and also teaches throughout the United States, Europe, Mexico, and Russia.
Susan Sinclair
Susan Sinclair directs the Alexander Technique Teacher Training Program and maintains a private practice at her Toronto studio in the Alexander Technique and the Pilates Method. Susan has presented her work internationally and is on faculty at The Houston School for The Alexander Technique and The Alexander Alliance Tokyo. She is an Alexander Technique International certified teacher and sponsor.
Colleen Carruthers, RP
Colleen Carruthers brings her expert leadership in coaching and learning practice to the GIT as co-creator of our competency based training program for Clinical Supervisors. She coaches individuals, teams and organizations and from her background as a registered psychotherapist, certified coach and instructional designer, facilitates leadership development programs for supervisors, managers, and senior executives. Colleen is a graduate of the GIT and holds a degree in adult education from Brock University, and has a private therapy and coaching practice located in Peterborough, Ontario.